Mobile RV Tank Cleaning
Sensors misreading?
Odor problems?
Plugged?
Don't let unkempt tanks ruin your RV fun! Chief RV specializes in hydro-jet cleaning RV black, gray, and galley tanks. Our hydro-jet RV tank cleaning system uses no chemicals, is 100% safe for the environment, and can be done quickly and cleanly right at your RV site.
Holding tank
odors?
No matter what remedies or techniques you've tried, you know what I'm talking about when I say there are some odors that just won't go away.
Sensors
Misreading?
Do your tank monitoring sensors drive you crazy when they still show a 2/3 full tank even after you've just emptied the tanks?
Tank
Clogged?
Let's face it: a clogged tank or one that simply won't drain is not amusing, or worse the dreaded pyramid.
One solution: hydro-jet tank cleaning
Chief RV uses the most cutting-edge equipment and tried-and-true methodologies; In order to hydro-jet power wash your holding tanks and address these all-too-common RV issues: odors, clogs, and misreading sensors.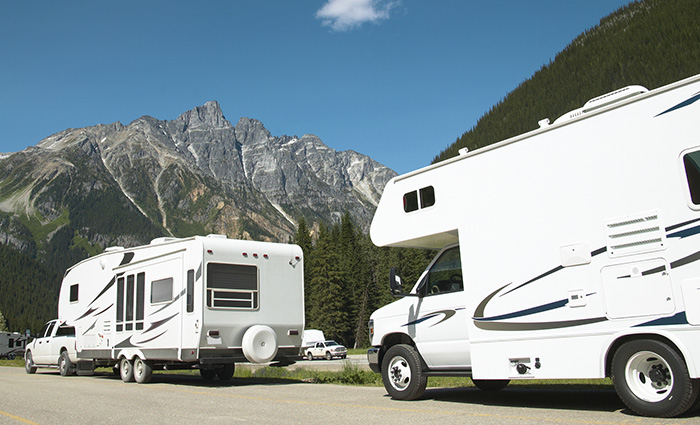 Hydro-jet RV
tank cleaning:
• Uses no chemicals
• Is 100% safe for the environment
• Removes waste as well as struvite
• Is conveniently done right at your RV site*, with no mess
*Our services require that you be at an RV park, resort, campground, or other
location where you have full hookups (shore power, water, and sewer).
Did you know that, in addition to human waste, dead skin, hair, grease buildup, mold, and other debris, RV black and gray tanks frequently develop a buildup of struvite?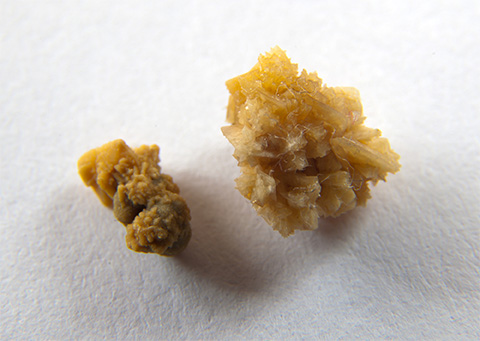 What is Struvite?
•  The guys in lab coats define struvite as a phosphate mineral crystal, struvite composition is of magnesium, ammonia and phosphate forms in water.
•  So what does that mean to us in the RV community? What does that mean for your holding tanks?
•  Struvite can be a major issue because it won't come out of your tanks when you regularly dump them or even when you use tank rinsers or wands. It also causes clogs, makes tank sensors misread, weighs down your tanks, and holds odors.
Struvite Rock
Struvite may cover your tanks, valves, and pipes and hardens into a rock-like consistency. and may increase in thickness to at least 3/4″. In addition to messing up your tanks, this can also make them sag due to the extra weight.
Struvite Sludge
Even built-in tank rinsers and routine dumping are ineffective in removing struvite. The struvite is softened and broken up by using precise hydro-jetting techniques to clean your tanks, allowing it to be flushed away.
Struvite Chunks
When struvite has been broken up, the proper water pressure is required to

remove the heavy material. We want to see your tanks empty of all that

heavy, built-up struvite.
How to prepare for my arrival
1. Ensure you have full hookups
Please make sure your site has access to shore power, water, and sewer hookups as my tank cleaning services need you to be at an RV park, resort, or campground with complete hookups at your site.
2. Dump your tanks
Please empty your gray and black tanks prior to my arrival. Please let me know in advance if there is anything stopping you from emptying your tanks.
3. Plan your water-related activities
Please wait until after I'm finished to take a shower, do dishes, use the toilet, run a load of laundry, or engage in any other water related activities since I may turn off the water to your RV during the tank cleaning procedure. Before you know it, I'll be done, and you'll be back to living the RV life.
4. Your slide-outs
If you can, please pull in your slide-out if it is over (or very close to) the sewage outlet on your RV so I may access it to clean the tank.
Finally, let's talk Macerators
Depending on your set-up, if you have a macerating pump I may or may not be able to provide tank cleaning services for you:
I apologize that I am unable to offer tank cleaning services if there is a macerator pump between your RV tanks and the sewer pipe (which connects to your sewer hose); my jetter hose won't be able to pass through the macerator pump.
However, if you have a macerating toilet and want the tanks cleaned; we can do that.
If you're unsure whether you have a macerator or what kind it is, ask me, and we can figure out your setup.
1. Confirm / Locate
When I arrive to your site, I'll check in with you, ask about any tank- related problems you're having, and confirm where your tank handles, outlet drain line, sensor monitor, shore power, water hookup, and sewer dump are.
2. Set up equipment
Next, I'll position my equipment outside of your RV near the outlet drain line, secure the specially designed adapters I use to observe what's happening as I clean the tanks, and begin hydro-jet power washing your black tank(s), followed by your gray tank(s).
3. Hydro-jet clean
The process of hydro-jet cleaning your black and gray tanks will be done from the outside of your RV. I may need to briefly enter to check your tank sensor monitor a few times throughout.
4. Your slide-outs
After the tank cleaning procedure is finished, I will pack up my tools and leave your site immaculate. After we have finalized the payment arrangement (I accept all major debit/credit cards, Zelle, and cash), I will leave, allowing you to resume enjoying your RV.
Discounts
Chief RV offers special discounts to all Military, Veterans, and First Responders so be sure to inform us of your service!
Area of Operation
Chief RV operates in the state of TX.
Technician/Inspection Services:
Montgomery County
Grimes County
Harris County
Walker County
Chief RV will travel for Inspections for a reasonable fee based upon the distance and convenience of access.